Reserve online
Hotel Blu Roma Rome
and save with our discounted rates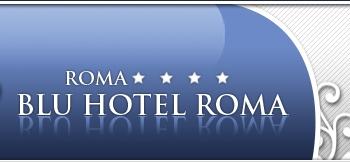 Situated outside the city centre of Rome, the Blu Hotel Roma offers guests a wide variety of services as well as the convenience of its location. Only a short walk away from the Tiburtina station and the main highways, guests can easily reach the ancient sites that await them in Rome.

Our hotel comfortably accommodates guests in one of our 80 modern and spacious rooms, designed with colour and exceptional Italian style. All rooms have their own private bath, are fully air conditioned and are equipped with all modern amenities.

Every morning a complimentary breakfast-buffet is served in the dinning room, where guests can enjoy a variety of breakfast foods. Guests can also enjoy a drink at the hotel bar, set in a relaxing atmosphere.

The Blu Hotel Roma is ideal for business guests wishing to hold meetings in Rome. Our 6 meeting halls can accommodate up to 200 people and are fully equipped with the most modern equipment.

Whether your visit to Rome is for business or pleasure, the staff at the Blu Hotel Roma will assist you throughout your stay and will make sure that all of your needs are met.
Give us your Feedback
Blu Hotel Roma, Largo Domenico dè Dominicis, 4 - Rome